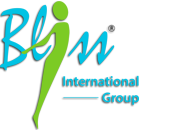 Commercial and Contract Manager
Mr. Pethum Fernando
Commercial and Contract Manager
Pethum leads the Commercial and contract department of Bliss International Group and he is having over 12 years' experience in the construction industry and a proven track record in project management and supervision. Equally adept in managing small scale and large-scale projects including five-star hotels, Residential developments, Retail, Logistic developments, projects in the private and public sectors in Gulf region and Srilanka.
With a wealth of technical and commercial skills acquired over the years, he has demonstrated the ability to provide or source creative solutions that enhance client's objectives when investing in the built environment. His ability to perform in a fast-paced environment and meet tight deadlines has seen while managing and supervising commercial and residential projects.
His excellency is managing the Pre and Post Contract Administration with the commercial team of the organization, managing the procurement and tendering works for various types of projects and necessary advice on contractual related issues.