News and Events
Bliss International Group Featured in Consultants Review Magazine.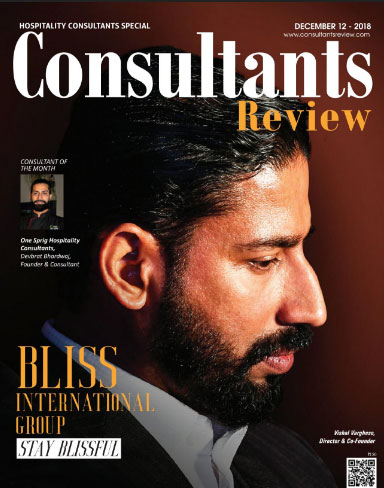 Mr. Vishal Varghese Co- Founder and Owner of the company on the Cover Page of the magazine.
We are thrilled that Bliss International Group is featured on the Consultants Hospitality Special of Consultants Review Magazine, on the 8th of December 2018. It is indeed a great way to end 2018 and to start the year 2019.
You will find the Cover Story by Amit Rajan Naik on Page 10. If you would like to know about Mr. Vishal Varghese, how Bliss International Group started, its journey and how we are tackling the market for Hospitality Management and Investment Consultancy Industry, pick up a copy.
https://www.consultantsreview.com/digital-magazines/hospitality-consultants-special-december-2018
If you want to find out more about how we would handle your Investments and our services, get in touch,
http://www.blissinternationalgroup.com/contact.jsp
Browse