01

Bliss International Investments

02

Healthcare and Wellness Investments

03

Industrial Investments

04

Retail Investments

05

Hotels & Resorts Investments

06

Hospitality Investments

07

Media Production & Event Management


Bliss International group is one of the world's leading hospitality management and Investment consultancy firm in the fields of Hotels, Tourism, Leisure and Real Estate based in Dubai UAE and India.From concept to conquering, Ignite are responsible for the performance success of some of the world's leading hotels & resorts groups, restaurants, bars & world class wellness spas.Our expertise at all levels of hospitality management, Investments, consulting, growing powerful brands and creating impacting designs, gave us the edge we have today.
The company was established nearly 9 years ago its founders being the first dedicated hospitality advisory team in GCC-INDIA.In collaboration with world-class designers, "Bliss International Group" has opened numerous outlets in UAE & India and now introducing our experience and knowledge to the GCC marketplace in prime locations with a focus on exciting menus, fresh ingredients, contemporary design elements, and a well-trained, amicable, and approachable staffs. As a result of our growing reputation and our qualified teams, we also enjoy unique relationships with Governmental organizations, leading financial institutions, corporations and mid-size businesses.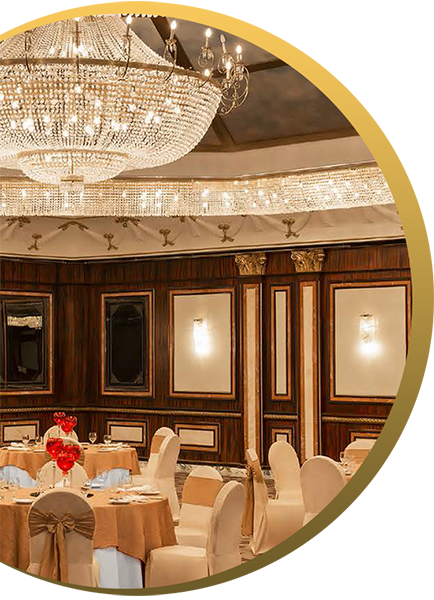 Bliss Grand Hotels and Resorts were established in 2015 by its promoter company Bliss International Investment LLC and with 4 young entrepreneurs and an investor from the hospitality industry with extensive international background. The company was restructured in the following years with the introduction of the new partners and funding.

Growing interest of real estate investors and developers in Dubai hotel sector, with the coming together of our team's professional partners has led to additional financial investors participating in building Bliss Grand Hotels and Resorts Management to become key player in the UAE hotel sector & expanding to GCC.
The mission of our hotel brand "Bliss Grand Hotels & Resorts" is to provide outstanding lodging facilities and services to our guests. Our hotel focuses on individual business and leisure trips. As well as travel associated with group meetings. We emphasize high quality standards in our rooms, food, and beverage divisions. We provide a fair return of investment for our investors and partners and recognize that this cannot be done without well trained, motivated and enthusiastic employees.
"To provide our clients with valued solutions and platforms using our expertise in business management by maximising the revenue profit and asset value with disciplined financial control and dedication."